Staff and Board
San Antonio Legal Services Association (SALSA) is a corps of attorney volunteers coordinated by professional staff to provide free civil legal services to those with limited means and those who are vulnerable or at-risk.
SALSA's Board of Directors and Judicial Co-Chairs help guide and sustain SALSA's efforts in our local community.
Sarah Dingivan
Executive Director
Prior to joining our team in 2017, Sarah did appellate work for the New Jersey Office of the Public Defender and spent six years on active duty with the United States Air Force as a member of the Judge Advocate General (JAG) Corps, where she represented the Air Force, active duty service members, and retirees on topics ranging from civil legal assistance to criminal law.
Although she now calls San Antonio home, Sarah is originally from Mobile, Alabama and attended college and law school at Emory University in Atlanta, Georgia. Sarah is a Fellow of the Texas Bar Foundation and a recipient of the 2019 Emory University 40 under 40 award and San Antonio Bar Association's President's Award.
Kat Doucette
Staff Attorney
Kat McColley Doucette, a San Antonio native, studied at Texas Military Institute, the University of Texas at Austin, and Texas Wesleyan University School of Law. She began practicing transactional real estate at title companies before opening her own law firm in 2015.
She excitedly joined SALSA in January 2020. She looks forward to growing real estate assistance programs, including title clean up, establishing probate and guardianship pro bono services, enhancing existing estate planning initiatives, and developing landlord/tenant initiatives and other related subject matter areas to address community needs.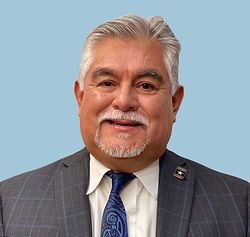 Joe A. Pina
Staff Attorney
Joe has more than 34 years of legal experience. His areas of practice range from Family, Civil and Criminal, to Military and Real Estate Law.
As a retired Army Major with experience in the Judge Advocate General's Corps and as an active participant in the Veteran's Treatment Court (VTC) of Bexar County, Joe has the insight and understanding necessary, to assists our Nation's veterans in the legal affairs of civilian life.
A proud local boy, Joe attended Harlandale High School and St. Mary's University, before receiving his law degree from University of Texas in 1985.
Tashawna Taylor-Hall
Pro Bono Coordinator
Tashawna joined our team in 2018 and has been the backbone of the program during our transition to a full-service pro bono organization. Tashawna has over five years experience exclusively working with underserved residents in Texas, beginning her pro bono services career with Houston Volunteer Lawyers.
Tashawna takes pride in helping veterans, as she comes from a military family. She completed the University of the Incarnate Word Paralegal Certificate Course in 2020.
Alison McConnon
Pro Bono Coordinator
When she heard that SALSA needed someone to join their team, Alison was excited to leverage her experience as a legal assistant to help those in need. She is proud of her 5 1/2 years of experience working with legal practices in San Antonio, but is happy to now be able to utilize the skills she has gained to give back to the community.
Alison grew up as a child of the military and has called Texas home since 1998. She graduated cum laude from Texas A&M in May 2014 with distinction for her independent research in political science before returning to San Antonio.
Ricardo Gonzalez
Housing Fellow
Ricardo earned his Doctor of Jurisprudence at St. Mary's University School of Law and also holds a bachelor's degree from Texas State University.
During law school, Ricardo worked for Texas RioGrande Legal Aid as part of their Telephone Access to Justice program and was also a student attorney for the Consumer Protection Clinic at St. Mary's School of Law, helping underprivileged clients with various issues. Additionally, his previous work at personal injury firms has given him experience with clients from all walks of life.
By joining SALSA, he looks forward to new projects, expanding current initiatives, and to continue helping underserved persons in the community.
Hilary K. Showers
Family Law Fellow
Growing up in a military family, Hilary has lived all over the world. However, she has proudly called San Antonio home since 2003. After attending Texas Lutheran University for her Bachelor of Arts in English with a writing specialization, Hilary went on to pursue her law degree at St. Mary's University School of Law. While in law school, Hilary participated in the St. Mary's University Center for Legal and Social Justice Family Law Clinic as a student attorney. After law school, she dedicated her time solely to family law as a law clerk for two years.
Since being licensed in 2016, Hilary has gained experience in a variety of areas, including family law, workers' compensation, wills and estate planning, personal injury, and criminal law. She previously worked with the Office of the Attorney General's Child Support Division as a Temporary Assistant Attorney General for almost two and a half years. Hilary then went on to serve as SALSA's Domestic Violence Fellow, working with Texas RioGrande Legal Aid to develop the Pro Bono Protective Order Project.
Hilary is looking forward to focusing on family law once again, helping our community's at-risk populations. She is excited to continue developing SALSA's other family law programs, as well as working with our veterans team to provide family law assistance to veterans in need.
Valerie Sánchez
Probate and Guardianship Fellow
Valerie Sánchez, a Dallas native, studied at Texas Tech University where she got her bachelor's degree in Political Science and Psychology with double minors in Spanish and Philosophy. After 3 years in the West Texas flat lands she attended St. Mary University School of Law and earned her Doctor of Jurisprudence.
During law school, Valerie was involved in the leadership positions of many law student organizations. As well as being a research assistant she worked as a student attorney for the Immigration and Human Rights Clinic at St. Mary's School of Law, helping underprivileged clients with various immigration and criminal issues. Additionally, her 5 years of law clerk experience in civil litigation has exposed her to an array of complex legal issues and a wide variety of clients.
Valerie is proud to serve the citizens of San Antonio, especially the Latinx community, and looks forward to expanding the probate and guardianship programs so the people of San Antonio's needs are met.
Current Judicial Co-Chairs
Past Judicial Co-Chairs and Founding Judges